Lots of rambling but I will save you all of my babble today, lol.
I wasn't anticipating being a non poster for a week...........so sorry, I've had good intentions and even have some freebies for here but alas I haven't gotten them uploaded to 4Shared. I am also going to post the minikit and alpha that I created for the Sunshine Studio newsletter a couple of weeks ago, so if you don't/didn't receive the newsletter you will get the kit here, hopefully tomorrow.
I have been doing the Friday Freebie the last couple of weeks for the Sun blog this week it's a template, and last week it was some wordart. If you would like them, click on the images below and you will be taken to the exact post on the Sun Blog and click from their blog (did that even make sense? It's 2 AM here so I'm not sure I am making sense). Here are the previews and if you click on them it will take you right to the blog (I hope as I have been known to screw links up before).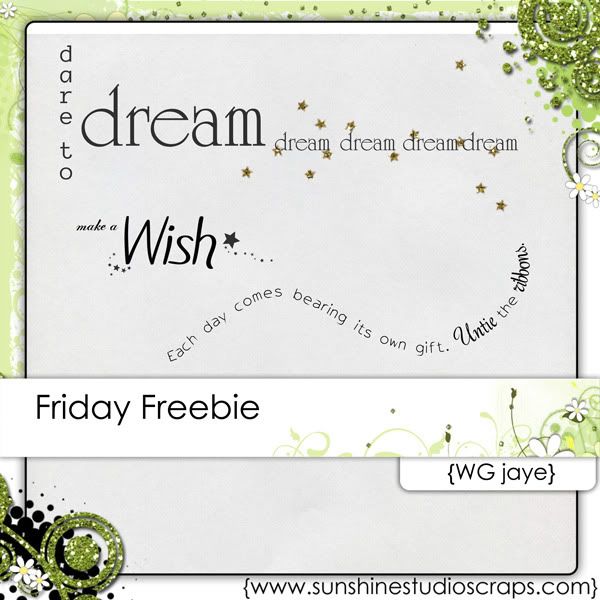 click either on the above image or
here
and you will be taken to the Sun Blog and you can download the wordart from there :)
click on the image or
here
to be taken to the post on the Sun blog that contains this template created by me